10 Uncommon and Functional Gift Ideas for Teenagers
Let us be honest, teenagers are the most unpredictable and this is why it is hardest to select a gift item for them. You can be certain that a fancy greeting card would not interest them as much as a fidget-spinner would. Thus, when it is time to give a teen a gift, it is rather best to gift them something that has a 'wacky' and 'cool' factor.
Here are some of the uncommon and utility gifts to get for a teenager.
Skateboard
If you want to channel your teen's wild streak into something adventurous or useful, then get him/her a skateboard. Not only will they love it, but you can expect them to get rid of the video game at last and have some time exploring outdoors with the skateboard.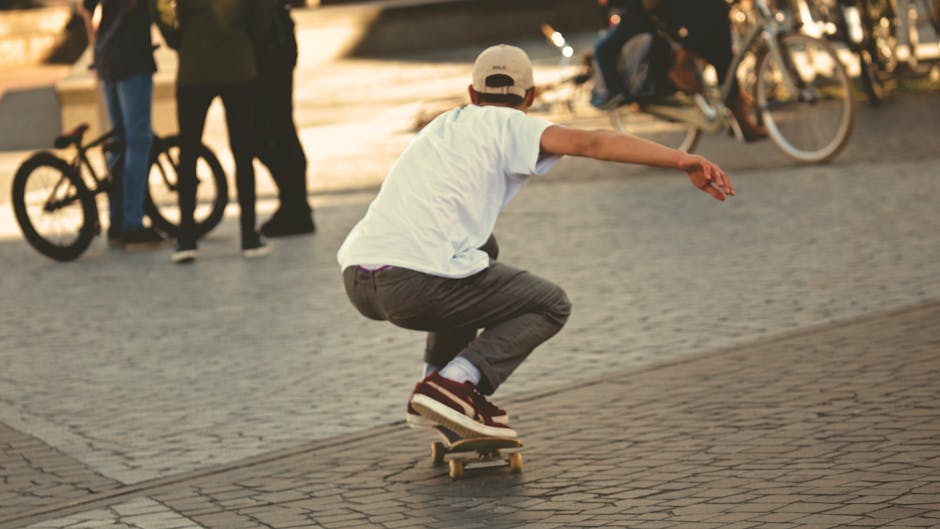 Instant Photo Camera
An instant photo camera is a dream come true for all the selfie addicts. Now they do not have to wait up to have their photographs printed, anymore. Get an instant mini camera, which clicks the photograph and immediately prints it. Light in weight and available in different sizes, instant photo cameras are usable for every teenager.
Indoor Tropical Flower Plant Set
You can expect a teen's room plastered with posters of their favourite sport star, strewn clothes, electronic goods lying on the bed, books unarranged, and a lot many things. A disorganized room is not unusual to a teenager, thus to bring a bit of freshness to the surroundings, why not send flowers plant to them. A tropical flower plant set would be perfect. These plants are easy to maintain and purify the air. 
Neon Sign Table Lamp
A traditional table lamp could be a bore for a teen. This is why; you should select a neon sign table lamp. These can light-up the desk sufficiently and even break the monotonous look of the area. Neon sign table lamps are also available in different colours, patterns and sizes.
Emoji Slippers
Regular slippers are not that interesting to a teen, but an emoji slipper definitely is. These slippers have an animated appearance and are fun to shuffle around in. Finally, he/she will have something to show-off, be it something as simple as a slipper.
Wireless In-Ear Headphones
If the teen is a music-lover, then you should get then a wireless in-ear headphone. A wireless ear bud headphones can be connected to a smartphone or a smart-electronic device via Bluetooth. These earphones can control the songs playlist without the individual having to shuffle the songs by taking out the phone. Also, this earphone does not get entangled as it can be stretched or rolled and clipped together, without making a mess.
Small Garden for the Balcony
It is the time to introduce teens to the perspective of going-green. You cannot literally coax them to plant more trees at the very start, but you can begin somewhere. Look out for garden plants, herb plants, and flowers delivery to surprise them. These plants can be grown in the balcony of a room. Send one or two plants at first and as they begin to care for the plants, probably introduce few more.
USB Wristband
Why purchase a simple bracelet or wristband for a teen, when there are USB wristbands available today. These wristbands are elegant and do not easily reveal the USB connector or the memory drive. It is not bulky, can be worn on the wrist, and instantly connected to smartphone, PC, laptop, tablet, notebook etc.
Musical Instrument
Most of the teens love to explore their artistic skills by learning playing a musical instrument. In fact, such extra-curricular activities actually help in overall development of the teenager. Buy them a musical instrument they have been waiting to own and learn for a long time.
Pocket Blanket
Teenagers often travel, chill out at beach picnics, take a night-out, but the question arises, where to get a comfortable blanket to snuggle in or sit on? Here is the solution- the pocket blanket. A pocket blanket is foldable and fits in a pouch. It is big enough to seat a few people and cover one up when lying down. It is outdoor-friendly and simple to clean, best thing being, it can be carried in a pocket.
The above-mentioned out-of-box gifts for teens will definitely brighten up their day. Get a few of these today. You might also like top 10 awesome gift ideas for girls.